Weed Hosts
Award Winning Hosting Since 1999.
Weed Hosts
24/7/365 Award Winning Support
Trustworthy "Cannabis Related" Website Hosting
Awarded "Best Cannabis Website Hosting Firm 2022″
Are looking for a place to host your Marijuana, Medical Marijuana, Cannabis Seeds, CBD or Shroom website? Did another hosting company just "shut you down" with little or no notice? Or are you ready to develop a new website for your cannabis business. Weed Hosts may be your solution.
Have a question? You can chat with us. Call us at 888-554-6660. Text us at 833-435-4441. Or use our convenient Contact Form.
All qualifying hosting packages come with a 30-day Free Trial option which allows you to explore our web hosting platform absolutely risk-free. Click HERE to learn more…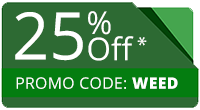 25% Promo Code
New customers can get a 25% "one-time" discount just by using the promo code – weed- when your sign up for any hosting plan.
Free Domain Name
Qualifying hosting plans can get a free domain name and renewals as long as you remain a Weed Hosts hosting customer in good standing.
Weed Hosts was awarded the "Website Hosting Firm of the Year 2020" by Corporate LiveWire Innovation & Excellence Awards 2020. In addition, we were awarded "Best Cannabis Website Hosting Firm" again by Global Health and Pharma News – 2019, 2020, 2021 and 2022. Lastly, we were just awarded "Best Cannabis Website Hosting Platform 2023" by EU Business News and the Scandinavian Business Awards 2023.
We've been around since 1999 and have been hosting "Cannabis Related" websites since 2015. Give us a try. You won't be disappointed.
Hosting Features
Top-of-the-Line Services | Award Winning Support
FLEXIBLE PRICING PLANS
Start hosting for as little as $3.35 per month. Quarterly, Semi-annual, Annual and Biennial discounted payment plans available. If you're not happy at the end of 30 days, we'll gladly refund any payment for hosting. No questions asked. That's our guarantee.
HIGH PERFORMANCE SERVERS
Enjoy the benefits of hosting on some of the fastest servers in the web hosting industry. Our multi-core servers use Solid State Drives (SSD) which increases your website downloading time by 40-50%. CloudLinux OS w/CageFS creates an environment that feels more like a Virtual Private Server than a shared hosting account. 99.99% Uptime.
FREE JETAPPS BACKUP
Self Restores with JetApps. Full account restore, single file restore, download files/backups, restore emails, databases, cron jobs, SSL Certificates and more!
TURBOCHARGED FOR WORDPRESS
Our servers are optimized WordPress hosting with auto-install, auto-backups and "one-click" restores. Access to 1,000's of free themes and plugins. One-click migration tool. PHP v8.1 is also available. PHP v8.1 is almost 20% faster than v7.4.
cPANEL CONTROL PANEL with Softaculous
Over 400 FREE Apps – WordPress, PrestaShop, Joomla and more. The cPanel dashboard simplifies the different sectors of your site such as the files, databases, domains and security together – all under one roof! You can also utilize cPanel for publishing websites, managing your domains, organizing web files, creating email accounts and sending emails, as well as many other great features.
$499 ONLINE STORE SPECIAL
It's never been more important to establish an online presence than it is now. And Weed Hosts is offering a $1500-$2000 custom "cannabis related" website design using WordPress and WooCommerce for only $499 to get you started!
"It's so nice to have you as our hosting provider. The HPN team are hard workers and your support team is second to none. Nice to have a "Hoʻokele" (steersman) like you on this canoe. Thanks for the wonderful journey."
"I've been hosting my website with them since 1999. They have unbelievable support. They respond to every question I have immediately no matter what time it is! I am so very impressed with the way they run their business."
"I want to offer our appreciation for the prompt, efficient, and very compassionate service we receive from the HPN family. Since we are a small group of folks who are not particularly technical, their help has been invaluable. We wish all good things for HPN now and in the future."
"HPN just gave my site a major face lift and I'm so happy with the results. Thank you for the excellent service you have provided us. And our page gets a lot of traffic thanks to you! You guys are the best."
Call Us | 888-554-6660
Need help. Have a question? Speak to one of our hosting experts. They assist you in choosing the perfect hosting plan. Ask about our 30-day FREE trial or our 25% one-time discount for new customers.
Text Us | 833-435-4441
Text one of our pre-sales hosting specialist. Whether you're interested in Website Design or hosting a WordPress site, we're here to help. 30-day FREE trial or our 25% one-time discount for new customers.