Website Design Special

A "Custom" Website Developed with AI and Easily Maintained by You…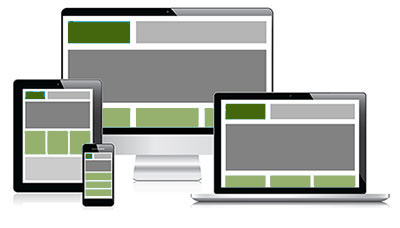 Weed Hosts is offering an inexpensive website design service using WordPress to help accomplish all of your online goals! We'll design a new "Custom" WordPress Website for only $399.
They're developed by our professionally supervised college interns at a fraction of the normal cost. You get an exceptional deal and the kids get a good education – definitely a "win-win".
WordPress, long known to be the No. 1 content management system (CMS) in use online, has reached a new milestone: It now powers 25 percent of all sites across the web.
And… with Weed Hosts, you'll work directly with our design team to ensure you're getting the results you want. Please, don't let the $399 price fool you. With your input, our team will design a "Custom" website you can be proud of one. And one you can build upon as your business grows.
★★ What's the Catch? ★★
We simply ask that you commit to host your new online store with us for 1 year. The cost of our Shared Hosting Plus hosting plan is $95.52 per year, which includes a free SSL certificate valued at $40/yr.
Our Website Design Package Includes:
Professionally designed WordPress website – Only $399.
A dedicated WH Design Coordinator.
A fully "Responsive" design (mobile friendly).
Website developed with the industry leading Content Management System – WordPress.
FREE premium Divi AI WordPress theme, the number 1 selling theme in the world. Divi AI can write content and generate images for you right inside the builder. A $260 per year value.
FREE WordPress Tutorial Videos – $50 Value.
FREE SSL Certificate – $40 Value.
And… Loginizer is installed and configured "Free of Charge" for "Brute Force" protection against online potential threats. Loginizer is actively used by more than 300,000+ WordPress websites.
Design Process:
One of our design specialists will contact you to begin the design process within 24-48 hours.
We'll develop up to 10 initial pages of content (additional pages may be purchased).
Expect a "first draft" within 1 week of Weed Hosts receiving your "Engaging and Thought Provoking Content" i.e. Logo, Photos, Short and Pointed Text, etc.
One major, two minor revisions are included beyond the first draft.
Expect a "next to final" version within 2 weeks – not guaranteed, but it's a typical timeline.
And… you'll have full control and ownership of your site upon completion.
What You Need To Provide:
Here's a "starter" list of items we'll need to set up your new online store.
Logo
Company Information – Name, Address, Phone (anything applicable)
Company Description – 2-3 paragraphs about your company.
Pages and Page Content – Home, About Us, Contact, Blog, etc.
Call to Action Add Ons You'd like on the Site – Newsletter Subscriptions, Social Media Links, etc.
* Email(s) aliases for your site i.e. info@, admin@, newsletter@, etc.
* The email addresses your customers will see on their newsletter subscription confirmation, contact forms, etc. You can use different email addresses for different services.
Our servers are "Turbo-Charged" for WordPress with "High Performance", 100% SSD servers. And… you have to host your new website somewhere. Why not with us. You won't be disappointed.
PLEASE NOTE: The 25% discount is not applicable with this product.